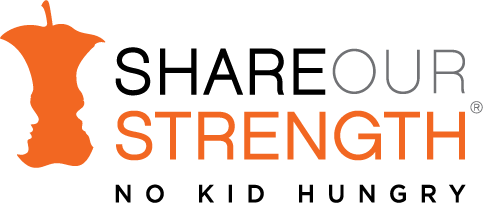 Being in the food industry, we consider it not an obligation but a privilege to help those that are hungry and in need in our community. Read the entries on this page for more information regarding the organizations and foundations that we support. Perhaps you or your company will adopt one (or more!) as well. We find it so uplifting and rewarding to give to those who are in less fortunate situations, and we hope to inspire others to do the same. Thank you!
Please read below to learn more about the Share Our Strength program:
"Share Our Strength began ending childhood hunger in 1984. The need has never been greater...nor the goal more attainable.
Share Our Strength® began in the basement of a row house on Capitol Hill in 1984, in response to the '84-'85 famine in Ethiopia. Brother and sister Bill and Debbie Shore started the organization with the belief that everyone has a strength to share in the global fight against hunger and poverty, and that in these shared strengths lie sustainable solutions.
That same principle remains solidly in place as does the tremendous support Share Our Strength receives from the culinary and foodservice communities and from our earliest corporate partners, including American Express, Tyson, Sysco and Brown-Forman. Today we focus these strengths on making No Kid Hungry® a reality in America."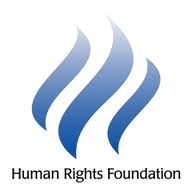 We are a community-conscious company and are proud to support such an amazing organization as the Human Rights Foundation. The Human Rights Foundation (HRF) unites people—regardless of their political, cultural, and ideological orientations—in the common cause of defending human rights and promoting liberal democracy in the Americas. Their mission is to ensure that freedom is both preserved and promoted.
Read below for an excerpt from the HRF website:
"Our definition of human rights is based on the founding ideals of the human rights movement, those most purely represented in the International Covenant on Civil and Political Rights (1976). Although current debates about whether it is possible to define universal economic and cultural rights are useful and important, those debates tend to divide those who would otherwise be strong allies in the struggle for rights. Our definition of human rights sidesteps those debates, focusing instead on the essential ideals of freedom of self-determination and freedom from tyranny. We believe that all human begins are entitled to:
The right to speak freely
The right to worship in the manner of their choice
The right to freely associate with those of like mind
The right to acquire and dispose of property
The right to leave and enter their countries
The right to equal treatment and due process under law
The right to be able to participate in the government of their countries
Freedom from arbitrary detainment or exile
Freedom from slavery and torture
Freedom from interference and coercion in matters of conscience
We seek, in particular, to sustain the struggle for liberty in those areas where it is presently under threat. HRF does not support nor condone violence."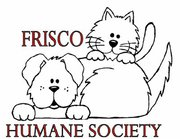 Here at Aphrodite Divine Confections, we have a softer side for animals, which is why we feel it's important to support the Frisco Humane Society.
FHS rescues dogs and cats primarily from Animal Control Facilities. All animals in the FHS program live in foster homes until they can be placed permanently. They are very active in our community with various events, activities, and rescue groups. Woof!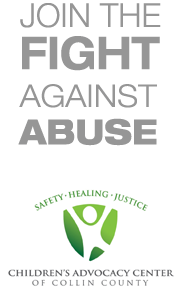 We feel strongly about caring for our community; and since children are our future, we love helping out with causes such as The Children's Advocacy Center of Collin County. Their mission is to provide safety, healing and justice to children victimized by abuse or neglect.

We are a sponsor for Hunger Busters' "Feed the Need" after school program. Hunger Busters is a charitable organization serving hungry people in Dallas. From the beginning, Hunger Busters has delivered sustenance to the people that need it, whether they are on the streets of Dallas or in the school room. Beginning as a mobile, street-level feeding operation for homeless people, Hunger Busters has since expanded in size and scope, offering a often missed third meal of the day to underprivileged children.
Read below for an excerpt from the Hunger Busters website: